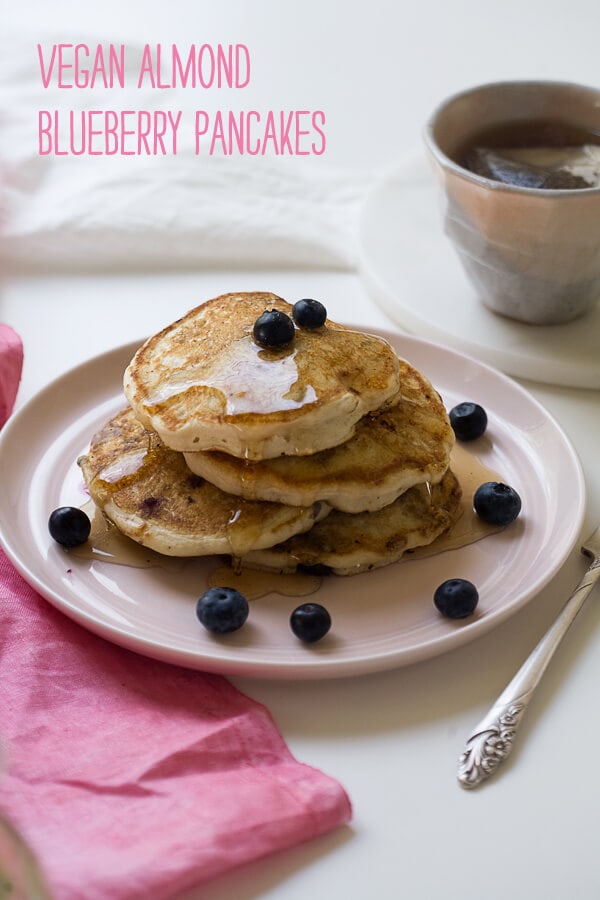 When I fly home, I always get a call from my mom right before my flight takes off, "will you be wanting animal flesh for dinner." She's not kidding…haha. My mom has been vegan for a long time now and while I can't imagine being vegan, her body has never felt better. I remember, as a kid, she'd always get stomach aches and feel sick after she ate meat and dairy. It really does prove that everyone's body is different and what works for one person, won't always work for another.
Luckily these vegan pancakes don't taste vegan. They're fluffy, tender, soft and are pleasantly sweet. If you're vegan, you'll be delighted that they're dairy and egg-less; if you're not vegan, you won't be able to taste a difference, I promise.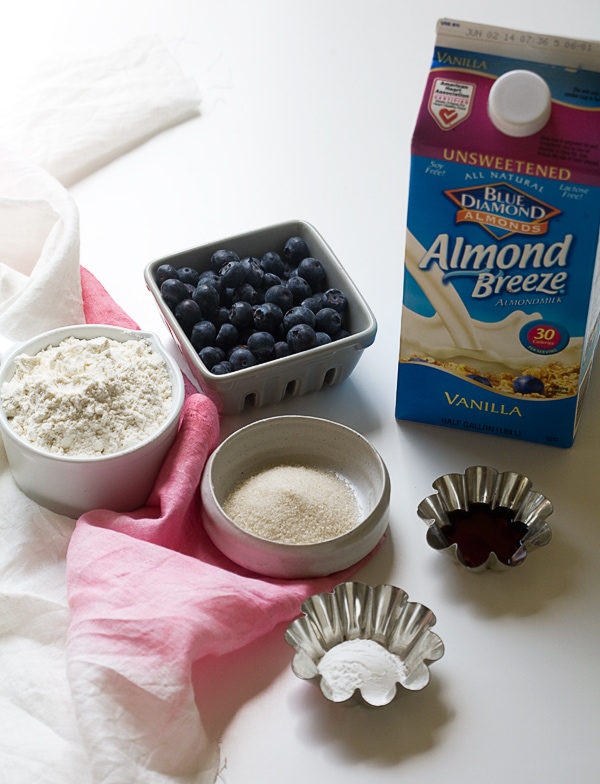 I'm not gonna be home with my mama this Mother's Day (I mailed off this box a few days ago!), but if I was, I'd make her a stack of these pancakes. She has a recipe similar to this, that I created for her so she can get her pancake-making on.
This stack is a bit fluffier (I played with the leavenings a bit more), a bit sweeter than my typical pancakes (I think it pairs well with the tart blueberries) and there's a hint of almond flavor thanks to the almond milk.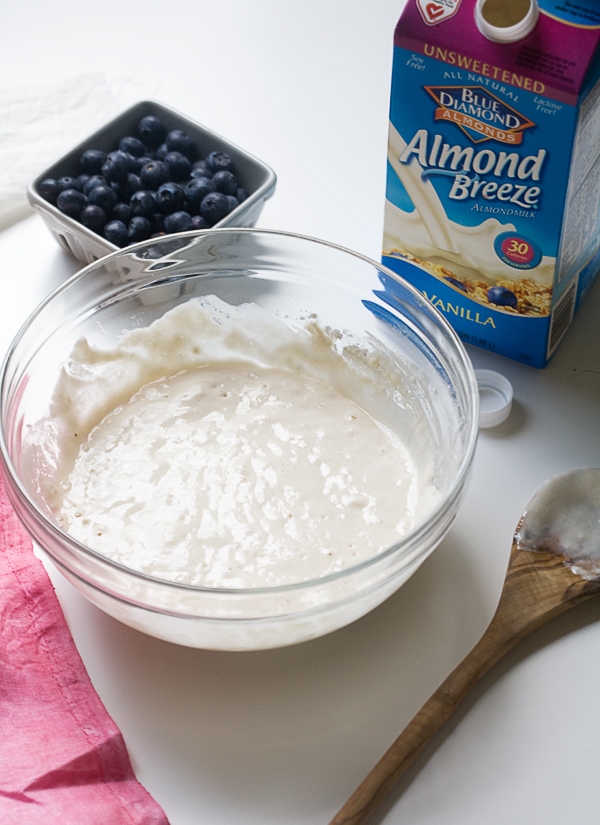 Continue Reading